'Tuning Up' (Brass)
Brass at St Jude's
In November 2007, the Government launched a national campaign with the statement that "every child from all backgrounds should have the chance to perform, play an instrument or sing".
At St Jude's we took this on board and, for the 2008-2009 academic year, we became involved with the Government's 'Wider Opportunities Scheme' (now known as 'Tuning Up').
This was highly successful and every child in our Year 4 classes during that year was given the chance to play a brass instrument.
For that academic year the tuition was completely free and was so successful that over half of the year group going into Year 5 continued playing a brass instrument; either taking weekly individual or group lessons or joining the school brass band.
We were the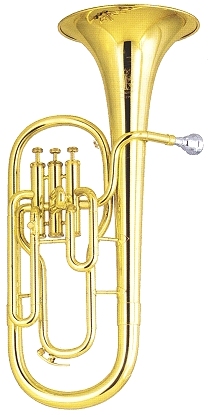 n faced with receiving limited Government funding as more schools got involved and it required £3,402 for us to continue the weekly tuition. After many, many hours of fundraising and campaigning and an incredible response from local sponsors and parents, we just about made the amount and the brass continued until July 2017.
When we reached the end of last academic year we were faced with another uncertainty, knowing that parents are finding it increasingly difficult to support us financially. We decided to put it on hold and to investigate our own means of funding it for the future.
Alongside our own brass band has been the development of the Egham Youth Band, largely made up of ex St Jude's pupils. The band performed their first solo concert, without the Egham Band as accompaniment, on 20 January 2018 at which the Mayor of Runnymede was in attendance. We are hoping that we may secure some funding for the future, with his support.
One thing we are certain of is that we cannot let this fantastic, once-in-a-lifetime opportunity for some of our children go by without seizing it; so we will definitely be providing this brilliant opportunity again...but you will have to watch this space for exactly how we will achieve that!